GEC's expands its community outreach programme for Forest and Peatland Fire Prevention with establishment of its second Community Fire Brigade in Pahang
Author: GEC | September 15, 2023 | Community | Location
In response to peatland fires in May 2023, which burnt about 580 hectares in the Southeast Pahang Peatland Landscape (SEPPL) in Peninsular Malaysia, the Global Environment Centre (GEC) expanded its Community Outreach Programme on Peatland Forest Fire Prevention.
Together with local stakeholders namely the Pahang Department of Environment (DOE) and the Pahang Component of the Sustainable Management of Peatland Ecosystems in Malaysia (SMPEM) has organized a one-day event on 18th August 2023 aimed to raise awareness about fire risks and fire prevention. The programme was well attended by 100 participants including villagers, officials from various government departments including the Pahang Department of Agriculture (DOA), Pahang Minerals and Geoscience Department (JMG), Malaysian Pineapple Industry Board (MPIB), Pahang State Forestry Department (JPNP) and Enggang Holdings.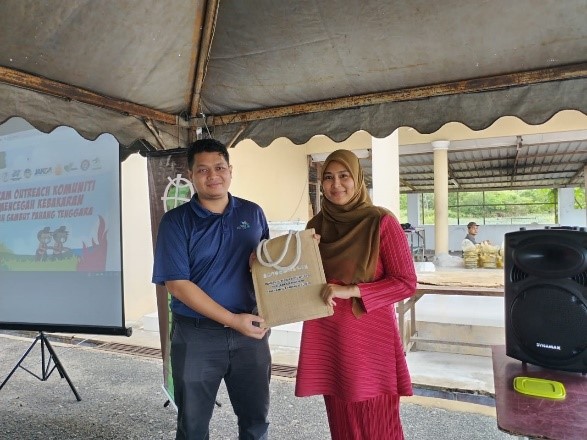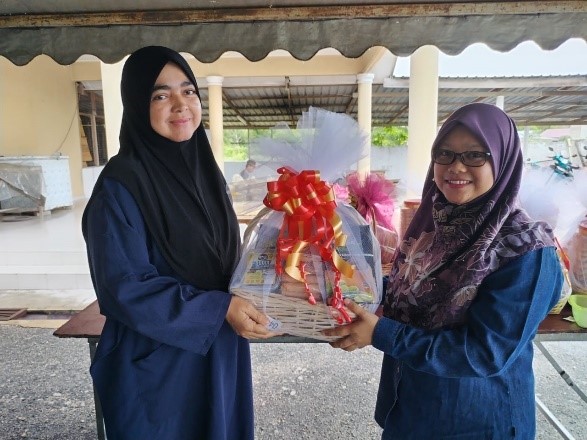 In his speech, Chairman of Village Development and Security Committee (JPKK), Mr. Samsudin Bin Haji Hassan highlighted the significance of the peatland ecosystem, the hazards associated with open burning, and the potential advantages of improved agricultural practices.
Meanwhile, DOA Pekan's Assistant Agricultural Officer, Mr. Muhamad Hasnor Bin Hassan encouraged villagers to employ more sustainable farming methods for their pineapple cultivation. DOE's Environmental Control Officer, Ms. Amirah Syazwani binti Mazlan, presented a video detailing the consequences of engaging in open burning. This was intended to enhance villagers' understanding and instill a sense of caution regarding such activities.
The SEPPL is the largest peatland complex in Peninsular Malaysia with 230,000 hectares including nearly 108,000 hectares of Permanent Reserved Forest and 122,000 hectares of private lands, villages and state land. The landscape covers seven permanent forest reserves named as, Pekan Forest Reserve, Pekan (Extension) Forest Reserve, Nenasi Forest Reserve Nenasi (Extension) Forest Reserve, Resak Forest Reserve, Resak (Extension) Forest Reserve and Kedondong Forest Reserve. Situated in Pekan and Rompin Districts of Pahang State, in Malaysia, this landscape however, confronts challenges akin to other peatlands complex, particular recurring issues of annual peatland and forest fire.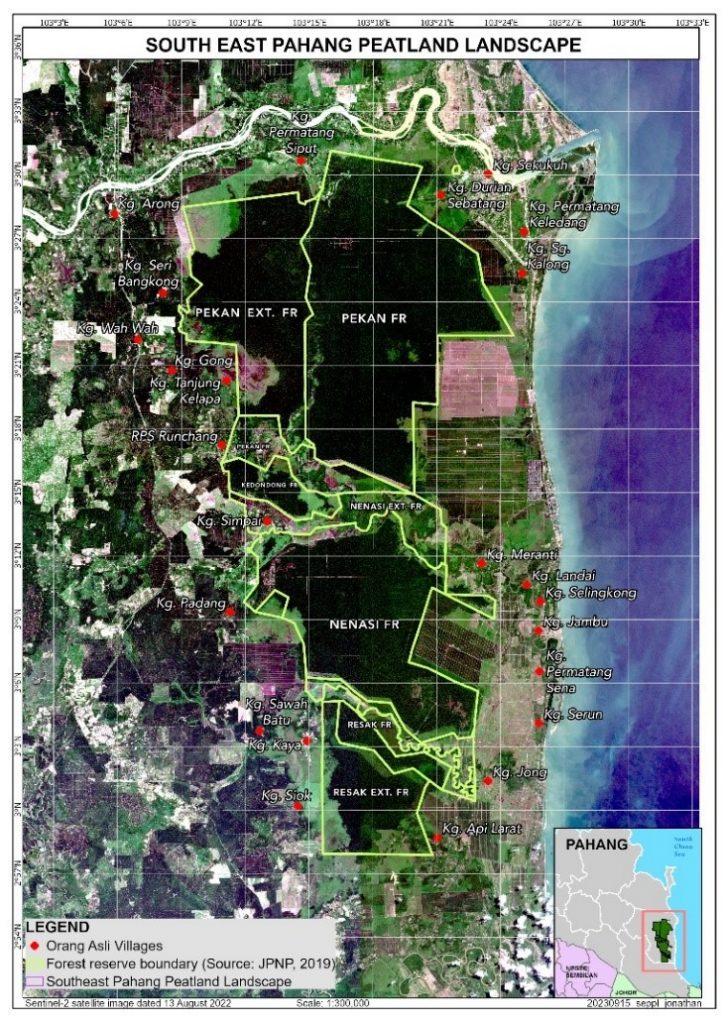 The fires in May 2023 were exacerbated by the strong El-Nino phenomenon which resulted in lower rainfall and unsustainable agricultural practices by the locals. The fires occurred within close proximity to a village – Kampung Baharu Cenderawasih, threatening and putting at risk the safety of the villagers.
Following this Community Outreach Programme, a Community Fire Brigade was established to serve as the first responders to any land fire-related alert and incidences near their village. The group consists of 10 villagers who will undergo periodic training with Pekan Fire and Rescue Department to ensure they adhere to proper fire prevention and control techniques. This is the second Community-based Fire Brigade established with the support from GEC: the first is from Kampung Meranti – an Indigenous Peoples village community, established in collaboration with the Nenasi Fire and Rescue Department and YP Plantation Holdings Sdn. Bhd.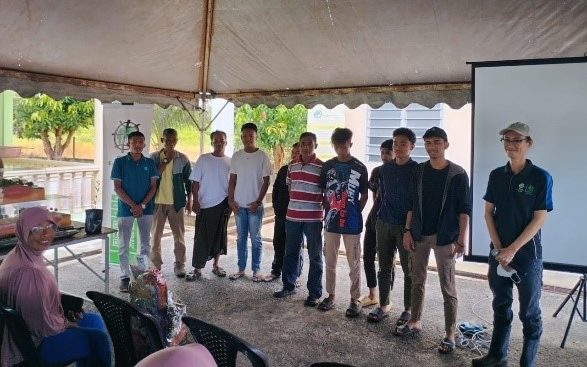 With such strong partnership amongst local stakeholders, GEC hopes the SEPPL can be free of forest and land fires, following the success of Bukit Leelau Mini Landscape Programme, in the western part of the SEPPL which has maintained a fire-free record since 2019.
Share this story