IFAD, together with ASEAN invest in reducing transboundary haze pollution in Southeast Asia
November 27, 2019
Location: Thailand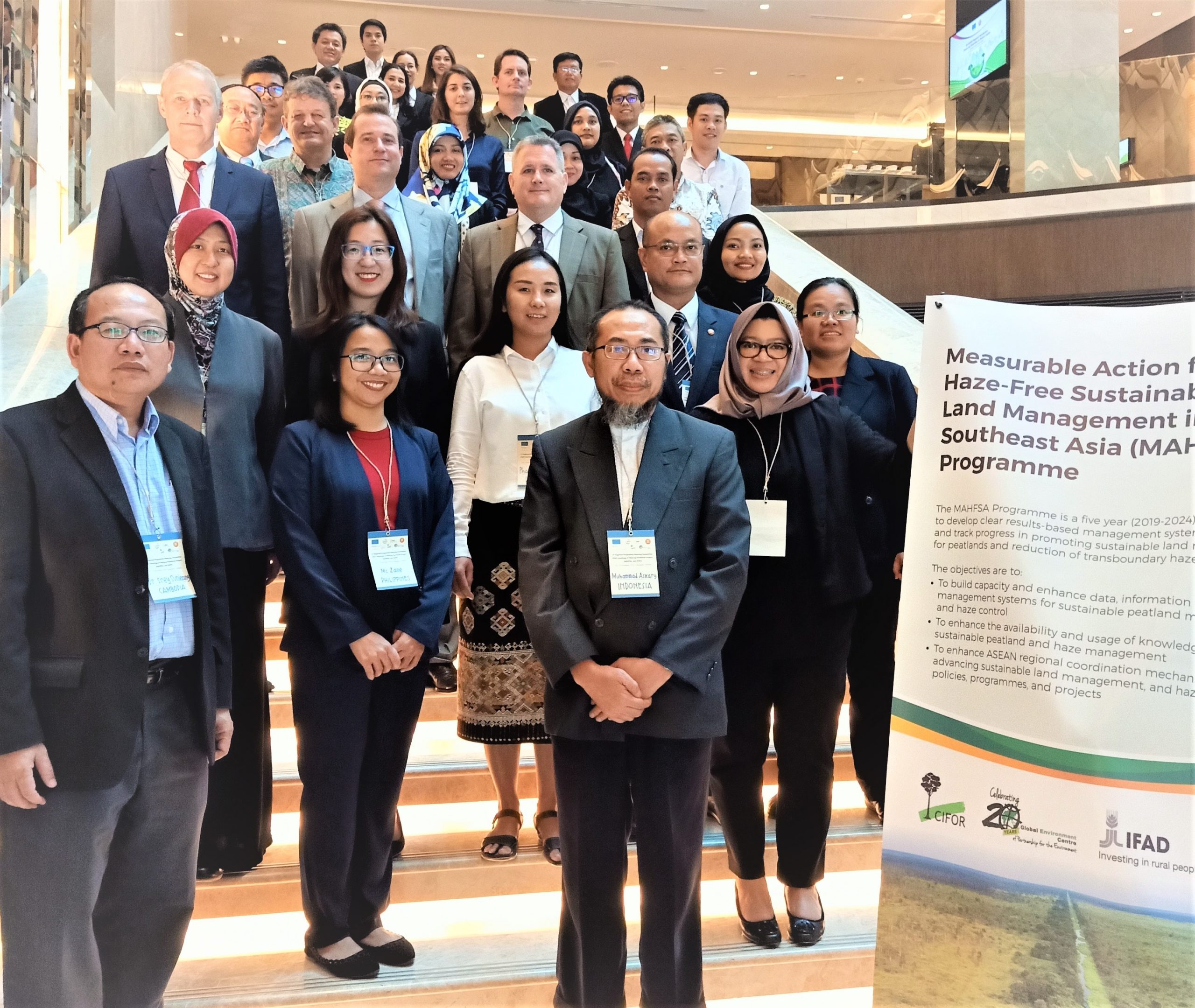 Bangkok, 27 November 2019 – The International Fund for Agricultural Development (IFAD) and ASEAN Secretariat have launched the Measurable Action for Haze-Free Sustainable Land Management in Southeast Asia (MAHFSA) Programme today to reduce transboundary haze pollution and its impacts in Southeast Asia.
It is estimated that haze pollution affects the health of 50 million people in the region. IFAD is granting US$ 3.5 million to ASEAN towards financing the programme. The ASEAN Secretariat, the Center for International Forestry Research, and the Global Environment Centre will jointly implement the regional programme. The programme is a follow-up to the GEF4-IFAD ASEAN Peatland Forests Project 2009-2014, and aims to support ASEAN Member States to achieve the goals of the ASEAN Peatland Management Strategy, the key targets of the ASEAN Programme on Sustainable Management of Peatland Ecosystems, and support the implementation of the ASEAN Haze-Free Roadmap.
In close collaboration with ASEAN Member States, the programme aims to assist and facilitate the collection and analysis of land management and haze-related information to predict, monitor and prevent fires and haze. It will also strengthen the ASEAN regional coordination mechanisms for advancing sustainable land management, haze prevention policies, programmes, and projects, through the establishment of a regional multi-stakeholder platform, and mobilise increased flow of financial and human resources for haze-free programmes and projects.
"The Programme is critical to advancing sustainable land management, and haze prevention policies in the region," said Fabrizio Bresciani, IFAD Regional Economist, Asia and Pacific. "Among other things, it seeks to develop an estimated US$1.5 billion investment programme that prioritizes national and regional actions on haze elimination and sustainable peatland management," he added.
In his remarks, Dr. Vong Sok, Assistant Director of Environment Division of ASEAN Secretariat, emphasised that cooperation and multi-stakeholder engagement at different levels are vital to address root causes, effects and risks of haze issues, in order to move towards the prosperity of a clean and green ASEAN to promote sustainable development for the benefit of our people.
He also reiterated that with ASEAN's theme this year: 'Advancing Partnership for Sustainability', the Member States have reaffirmed their commitment to address transboundary haze issues through closer cooperation and collaboration.
Share this