Workshop on Concept Note Development for ASEAN Member States by SUPA Component 1
May 2, 2020
Location: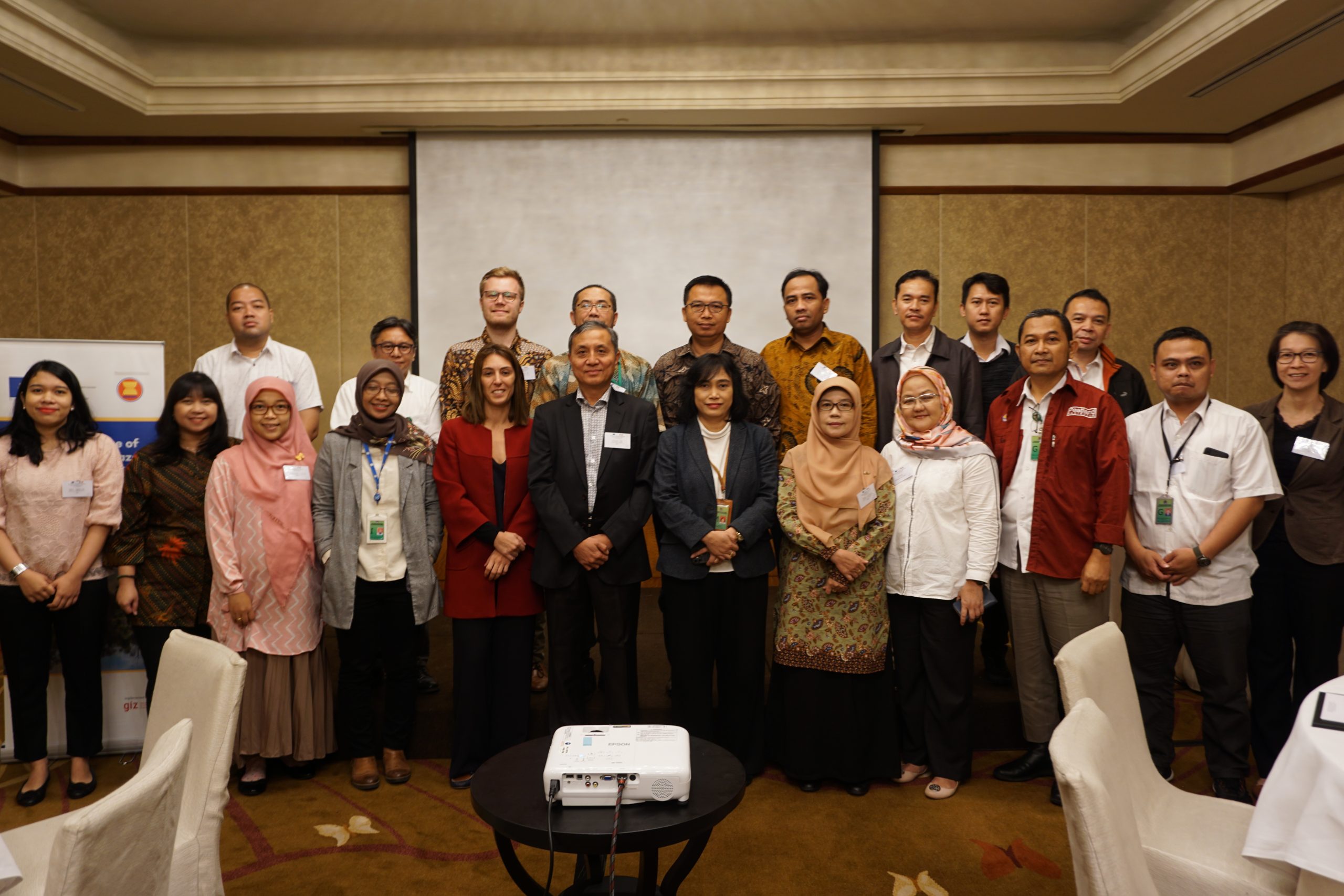 Sustainable Use of Peatland and Haze Mitigation in ASEAN (SUPA) Component 1 Work area 2 supports state actors in the ASEAN Member States (AMS) via funds in the implementation of the ASEAN Peatland Management Strategy (APMS) and National Action Plans on Peatland (NAPPs). The funds will be allocated to AMS, except Singapore and Brunei Darussalam, through a restricted call for proposals. Eligible state agencies are invited to present project proposals which will contribute to one or more of the four SUPA expected results, which are (1) ASEAN Programme on Sustainable Management of Peatland Ecosystems, APMS and NAPPs are gradually implemented at local, national and regional level through enhanced capacity and identification of ASEAN peatland areas; (2) significantly reduced peatland fires and associated haze through fire prevention and peatland rehabilitation; (3) integrated management of targeted peatlands to maintain ecological functions and biodiversity and reduce GHG emissions; and (4) peatlands are sustainably managed to enhance livelihood and maintain economic value.
Two Concept Note Development Workshops, held in Indonesia on 5-6 February 2020 and in Malaysia on 13-14 February 2020, initiated the restricted call for proposals. The goal of these workshops was to improve the capacities of AMS state agencies to develop project-related concept notes to apply for SUPA Component 1 funds.
On 13th March 2020, the third Concept Note Development Workshop was held in Myanmar. Due to increasing concerns in the region over the Covid-19 pandemic, this workshop was the last to be held in person.
Increasing travel restrictions and lockdowns being implemented in several ASEAN countries forced the SUPA Component 1 team to adopt a new strategy to conduct the workshops with the remaining ASEAN AMS. Taking into account that access to internet and stable internet connection may not always be a reality across the region to support an online live workshop, SUPA Component 1 team decided to adapt the Concept Note Development Workshops content into a visual presentation supported by audio to allow all participants to enter the restricted call for proposals and therefore the SUPA Component 1 funds. The online workshop package was sent to participants on the 3rd April 2020, with the submission deadline on 18th May 2020.
To date, we have received Concept Notes from most countries, while a few requested for an extension of the deadline. Extensions have been granted, as it is understandable that disruptions to the approval process due to work-from-home situation is affecting many countries in the region.
Although online workshops were not the initial plan, we are all adapting into new ways in life and work to cope with these unprecedented challenges. With the collective commitment from ASEAN Member States, we are confident that the programme will adapt and move forward.
Share this